God and Mrs Thatcher The Battle for Britain's Soul
By Eliza Filby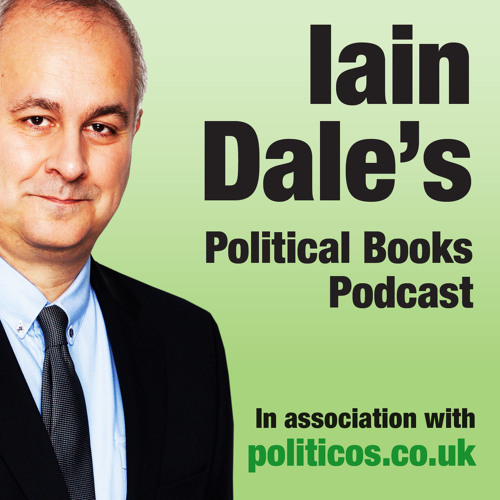 Click here for Iain Dale's Political Books Podcast with Dr Eliza Filby
A woman demonised by the left and sanctified by the right, there has always been a religious undercurrent to discussions of Margaret Thatcher. However, while her Methodist roots are well known, the impact of her faith on her politics is often overlooked.
In an attempt to source the origins of Margaret Thatcher's 'conviction politics', Eliza Filby explores how Thatcher's worldview was shaped and guided by the lessons of piety, thrift and the Protestant work ethic learnt in Finkin Street Methodist Church, Grantham, from her lay-preacher father.
In doing so, she tells the story of how a Prime Minister steeped in the Nonconformist teachings of her childhood entered Downing Street determined to reinvigorate the nation with these religious values. Filby concludes that this was ultimately a failed crusade. In the end, Thatcher created a country that was not more Christian, but more secular; and not more devout, but entirely consumed by a new religion: capitalism. In upholding the sanctity of the individual, Thatcherism inadvertently signalled the death of Christian Britain.
Drawing on previously unpublished archives, interviews and memoirs, Filby examines how the rise of Thatcher was echoed by the rebirth of the Christian right in Britain, both of which were forcefully opposed by the Church of England. Wide-ranging and exhaustively researched, God and Mrs Thatcher offers a truly original perspective on the source and substance of Margaret Thatcher's political values and the role that religion played in the politics of this tumultuous decade.
Read a sample
---
Reviews
"This book brings refreshment. It is a welcome and rare."

Charles Moore, The Spectator
"An original, thoroughly researched and highly readable addition to studies of Thatcher and Thatcherism."

Reviews in History
[A] thoroughly researched and thoughtful study.

John Campbell, The Independent
"An intelligent, insightful, and pacey account of the relationship between Margaret Thatcher and the Church of England."

Journal of Markets and Morality
"A fascinating new book."

Standpoint
There have been plenty of biographies of Thatcher but no other writer has taken quite such an imaginative approach.

The Tablet
Filby carefully teases out the core creeds of this force of political nature.

Church Times
Show more
---
Share this book
Buy this book
---
eBook
ISBN: 9781849548885
24 February 2015
£20.00
---
Similar titles: