Greekonomics The Euro Crisis and Why Politicians Don't Get It
By Vicky Pryce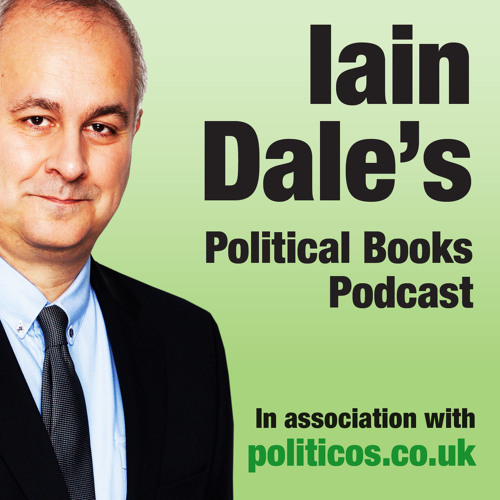 Click here for Iain Dale's Political Books Podcast with Vicky Pryce
Shortlisted for Spear's Business Book of the Year Award 2013
The eurozone is in crisis. Spiralling debts, defaulting banks, high unemployment – the European dream of a united union appears to be over. All fingers point to the corrupt and greedy PIIGs: Portugal, Ireland, Italy, Greece and Spain. Profligate governments have exploited the system, squandered the benefits and now beg for bail-outs from those that prosper. But is it really that simple?
Economist Vicky Pryce argues that, given the flaws at its conception, the eurozone has been doomed from the very start. Politicians ignored common sense and deliberately created a system based on political not economic motives. It was a recipe for disaster and Europe now reaps the whirlwind.
Is it time for a Greek exit? Now comprehensively revised and updated, Greekonomics explores the history of the eurozone, lays bare the causes of the crisis and suggests a way out of the current mess.
Read a sample
---
Reviews
Pryce, a Greek-born economist, does an admirable job of rescuing her homeland from the scurrilous portraits of it that have recently dominated the press...

Independent on Sunday
Her account of the country's institutionalised rottenness...is shatteringly comprehensive.

Sunday Times Culture
An interesting and accessible polemic...

The Guardian
A lively and non-technical description of just how we got here with the euro-crisis.

The Economist
A good read - It has intellectual depth and insider perspective - Flashes of humour - [an]Excellent achievement.

Radar Magazine, Independent
an interesting and accessible polemic

Simon Hattenstone, The Guardian
[Pryce] does an admirable job of rescuing her homeland from the scurrilous portraits of it that have recently dominated the press

Lesley McDowell, Independent on Sunday
Her account of the country's institutionalised rottenness...is shatteringly comprehensive

Dominic Lawson, Sunday Times Culture
She offers three persuasive, if irreconcilable, conclusions unless Germany pays much more: that a Greek exit from the euro is too dangerous; that Greece cannot repay its debts; and that a diet of perpetual austerity risks killing the patient.

The Economist
[An] excellent achievement...

The Independent, Radar, The Independent
Anyone who wishes to know how serious the crisis has been in Greece could do worse than invest in Vicky Pryce's Greekonomics, which is a riveting read.

The Observer
Show more
---
Share this book
Buy this book
eBook
ISBN: 9781849544795
15 October 2012
£6.99
---
Similar titles: